Telemedicine
Dear valued patients,
I hope this message finds you and your loved ones well and safe during this difficult time. We are currently facing uncharted challenges world-wide with the novel coronavirus (COVID-19).
I am happy to announce and institute a Telemedicine program. This service is now available to new and established patients. Second opinions are also welcome. This service provides a safe and convenient alternative to being seen in the office (although, telemedicine may not be recommended for all patients depending on the problem). Other benefits include:
Convenience of not having to leave home or work
No travel time or costs
Remote access for patients not able to leave their dwelling or geographically not accessible to the office (not living in the local area)
Flexibility of scheduling and less time waiting in the seen in the office
Remote review of follow up studies including imaging (MRI/CT) or labs
Currently, I am using the HIPPA compliant platform Doxyme.com (although this is subject to change after a trial period with different platforms). The consultation will be scheduled as a "virtual visit" so that an appropriate amount of time can be spent just like if you were in the office.
These visits are billed similar to a regular office visit with co-payment and deductibles applicable.
These visits are billed similar to a regular office visit with co-payment and deductibles applicable. If this service is not a covered benefit through your insurance (to be determined upon scheduling), a cash charge will be applied and must be paid prior to the virtual consultation. This service is also available to CASH PATIENTS (uninsured and insurance's not accepted at the office). All new patients or established patients that have not been seen within 1 year will need to fill out/sign the appropriate patient forms and TELEMEDICINE CONSENT. We can text or email you these forms to be filled out online (device or computer). You can then submit them back to the office online for your convenience. If you do not wish to fill out these forms online, you must down load these forms and send them back to us via email at:scheduling@kramerorthopedics.com You can find these forms under the "PATIENT FORMS" tab on this website or TELEMEDICINE service tab. This paperwork will need to be in your chart prior to your scheduled virtual visit. YOU WILL ALSO NEED TO TAKE A PICTURE OF YOUR DRIVERS LICENSE/ID AND YOUR HEALTH INSURANCE CARD (when using your insurance) AND EITHER TEXT OR EMAIL THEM BACK TO THE OFFICE WITH THE REST OF YOUR PATIENT FORMS.
PATIENT FORM CHECK LIST FOR TELEMEDICINE VISITS:
All new patients and established patients that haven't been seen within 1 year:

New Patient Form
Telemedicine Consent
Picture of Driver's license or ID
Picture of Health Insurance Card

Established patients within 1 year of their last visit

Telemedicine Consent
Picture of new Health Insurance Card (when indicated)
These virtual visits can be scheduled through our front desk. Please contact a receptionist at (949)720-1944 or BOOK AN ONLINE APPOINTMENT to Schedule a virtual visit or inquire further.
If you have any questions or concerns, we are always available by phone. We wish you and your family well during this difficult time and we appreciate your understanding and patience.
Warm regards,
Ryan S. Labovitch, MD
Board Certified Orthopedic Surgeon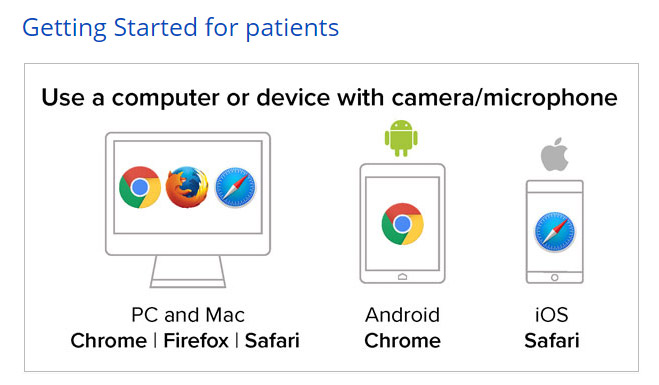 New Patient and Financial Policy
Patient Forms Established Patient and Financial Policy
Related Links